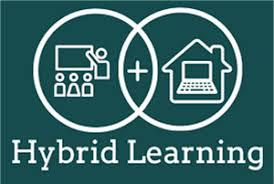 Dear Harriet Rowley 2nd & 3rd Grade Families,         
The Mount Vernon School District anticipates that Second and Third grade students will return to in-person hybrid learning beginning on Monday, March 1. Some students will remain with remote learning. At Harriet Rowley Elementary, we will have three hybrid classrooms for Second grade and 2 hybrid classrooms for Third grade in addition to one classroom of remote learning for each grade. The remote teacher for Second grade is Mrs. Gilday. Our hybrid teachers will be Mrs. Schuh, Mrs. Hudson and Mrs. McGovern. The Third grade remote teacher is Mrs. Barborinas and our hybrid Third grade teachers are Mrs. Hansen and Ms. Gregory.
Here are some of the questions that were asked at our Q&A. 
Attestations / printable version online?
They were sent home in the mail and students will be given extras
Bus pick up in the same spot as before?
Yes
Walkers
A staff member will meet students at the gate by the Highlands and collect health tickets there before walking students up to the school.
If our child needs to stay home for a minor reason (headache) will they be doing online work at home?
Yes. Students have work expectations for the other half of their day when not in-person. Happy Number, Lexia, RAZ kids, etc. 
Were messages sent out stating what time my child was set for their class ? 
This information was in the envelope mailed home on 2-18-21. If you did not receive the information, please contact the office. 
What happens if I need to change plans in a month or so and my children need to ride the bus instead of parent drop off? 
Contact the school for a change in transportation
What about kids learning from home full time?
Teachers will continue to use google classroom and the other technology platforms of Seesaw, Lexia, Happy Numbers, RAZ Kids. Teachers will be reaching out to families and providing information to students this week and next to make sure everyone is connected and ready.
What are the homework expectations? 
Homework expectations are like they were before: 20 minutes of reading, Happy Numbers, Lexia and other assignments on Seesaw, google classroom or paper/pencil. All Specialists will be asynchronous once the grade level is in-person.
Do students need to have the Covid shot to come to school?
No. Students must wear masks, stay 6 feet apart, use hand sanitizer and wash regularly.
Will there be a bus from Skagit Highlands?
No. Busing is not available within one mile of the school. We do have a staff member who will greet students at the Skagit Highlands gate and collect the attestation/health tickets. Students will also be walked back down to the gate at the end of the day. 
How will we find out about transportation?
The district is working on that right now. Parents should hear by Friday. 
Will my child meet with the teacher on zoom when they come in-person on March 1?
In-person students will only meet on zoom with teachers on Wednesday's at 8:30. 
Remote students will meet with their teacher on zoom daily. 
How many days are students coming into the school?
4 Days - Monday, Tuesday, Thursday, Friday